Welcome to the Maurice River!
The Maurice River and its tributaries, the Menantico, Manumuskin, and the Muskee, flow through five southern New Jersey municipalities, four of which are located in rural Cumberland County. As small creeks the narrow freshwater tributaries, overhung with trees, meander through Vineland and Buena Vista Township; by the time they reach Millville, Maurice River Township, and Commercial Township their size has increased, and they are navigable by motorboat. The Maurice itself widens to become Union Lake at Millville and from there it winds through south Millville and, flanked by low salt marsh, divides Commercial and Maurice River Townships on its trip to the Delaware Bay.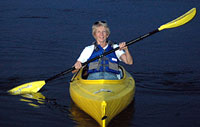 Things to Do
Each of the four designated rivers: the Maurice, the Menantico, the Manumuskin, and the Muskee; has its own unique characteristics. Of particular interest, the Manumuskin River basin harbors thirty-two rare plants
Read More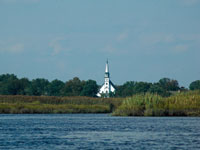 Townships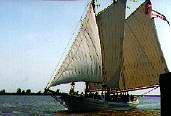 Historically the Maurice River has an extensive maritime history centering around oystering and other fisheries. This rich cultural background is a primary reason for the inclusion of the river system in the Wild and Scenic program. Together with the area's unparalleled natural resources, including numerous threatened and endangered plant, animal, and bird species, it makes the watershed a unique place to visit.
Historic Maurice River
Commercial Township
Other Sites of Interest

This site conceived and maintained by Leslie M. Ficcaglia / Minnamuska Creek Studio (lficcaglia at igc.org)