Cumberland County's Other Side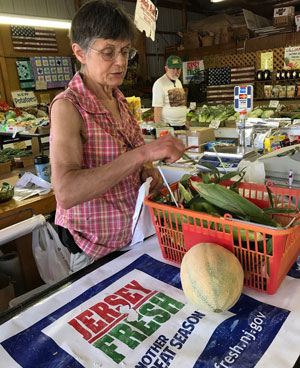 Farm Markets

Found throughout the county, small stands and large outdoor markets offer the best of New Jersey's produce, demonstrating why it is called "The Garden State." The Vineland Produce Auction provides a market for over 40 different varieties of produce between April and November, bringing in farm products from six southern New Jersey counties. Tomatoes, peppers, eggplant, corn, peaches, and melons are among the area's specialties.

Adamucci Farms, Trench Road, Bridgeton. (Organic meats)
Badaracco Farms, Union Road, Vineland.
Brassie's Farm Market, Lincoln & Magnolia Avenues, Vineland.
Ingraldi Farms, Cedarville Road & Rieck Avenue, Millville.
Lillian's Market, Route 47, Port Elizabeth.
Malench Farms, Sherman Ave. & Boulevard, Vineland.
Sunny Slope Farms, Bowentown Road, Bridgeton. (Peaches and apples)
Vineland Produce Auction, Main Road, Vineland.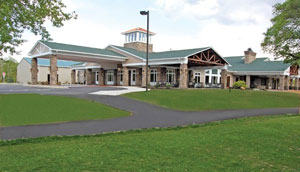 Golf Courses


Eastlyn Golf Course: Italia Avenue, Vineland - 18 holes, executive length (856 691 5558).
Latona Country Club: East Oak Road, East Vineland - 9 holes (856 692 8149).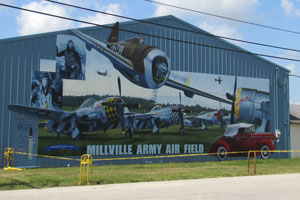 Millville Army Air Field Museum

Incorporated in 1988, the museum celebrates "America's First Defense Airport." Along with a display of memorabilia from World War II, it hosts reunions, historical craft fly-ins, and an annual spring Wheels and Wings Show with classic and antique vehicles and aircraft, including a P-47 "Thunderbolt" and other warbirds. Hours are weekends, 10 a.m. - 4 p.m., and Wednesdays, 7 - 10 p.m. 1 Leddon Street, Millville Airport, Millville (856 327 2347).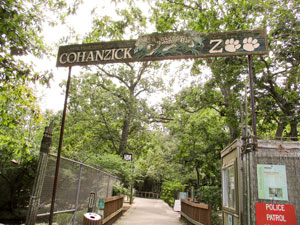 Cohanzick Zoo

Within the city of Bridgeton, on Mayor Aitken Drive, the Cohanzick Zoo is located in the city's 1100 acre park, ablaze with azaleas in the spring. New Jersey's first zoo, its extensive grounds offer scenic walks and picnic areas along the swift-flowing raceway, as well as the opportunity to view exhibits of both native and exotic animals in naturalistic settings. One of the few public zoos in the United States which operates without an admission charge, the Zoo is open daily, 9 - 5 in the summer and 9 - 4 in the winter. A great place to bring the kids! (856 453 1658).